Steel Siding Siding & Roofing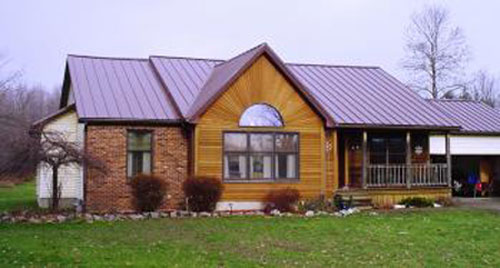 Steel siding and roofing has long been used in many areas of the United States and Canada because of its many benefits. While relatively new to Western New York, it is growing in popularity as homeowners see its beauty and learn more about the efficiency, longevity and durability under our difficult climate. Add to all of that, steel siding and roofing is now available in a wide variety of shapes and colors!
We understand that you may have questions about steel siding and roofing, so we have set up a frequently asked questions (FAQ) page. Please read through it and see if you don't agree that steel siding and roofing is a permanent solution.