Roofing Essentials & their benefits
Closures
Closure Strips are die-cut to exact panel configurations to close openings in wall and roof panels.
♦ 2.0 lbs./cubic foot density polyethylene foam.
♦ Closed-cell (dense) cross-linked material. Helps to keep water absorption rate very low.
♦ Has very good strength and memory (ability to return to original form after being in compression).
♦ Shrinkage rate is less that EPDM rubber, but life expectancy is greater.
♦ Available in 1″ and 2″ thickness, and in white and gray colors.
♦ Angle cut closure available in 1 1/2″ thickness only.
♦ Available in hundreds of panel configurations with or without optional adhesive strip. Helps hold closure strip in place while metal is fastened to the structure.
♦ Excellent for use as plugs in standing seam roofs.
♦ Interlocking tabs available as an optional feature.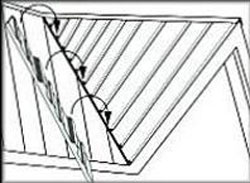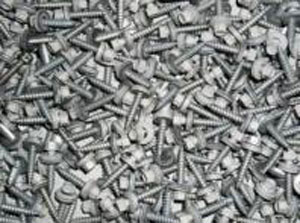 How you fasten your steel roofing and siding to the frame of your structure is very important. That's why Just Barns, Inc. carries a complete line of fasteners needed for your steel siding and roofing projects. The fasteners we carry are designed for durability, leak prevention, and will not rust or streak your surface. These fasteners can be ordered to match the color of your steel roofing and siding as well!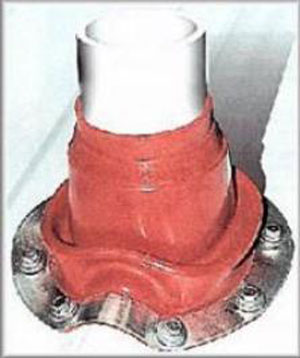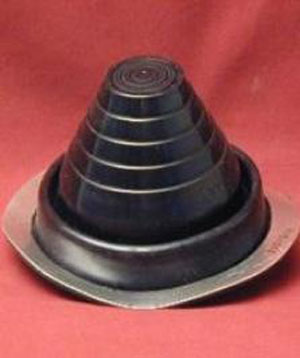 Pipe flashing systems are designed to insulate around any kind of pipe or protrusion from your steel roof:
♦ Effectively isolates the pipe from building movement created by expansion, contraction and vibration.
♦ EPDM rubber flashing with pliable aluminum base is easier to handle than sheet metal or lead flashings, quick to install, and no special tools are necessary.
♦ Designed for pipes from 1/4″ through 24″ in diameter.
♦ Proven resistance to ozone and ultra-violet light.
♦ Attaches to steel deck, aluminum, copper, and fiberglass sheets.
♦ Applications include plumbing, heating, and air conditioning pipes and vents, electrical service entrances, etc.
♦ -30 degrees F to +450 degrees F continuous service temperature range.
♦ Specified by most major pre-engineered metal building manufacturers.
♦ Available in Standard Gray, Black or Silicone Orange.
♦ Can be installed over or between the ribs of standard exposed fastener panels. DO NOT install over standing seam rib or architectural panel ribs.
*Also available is the Retrofit Dektite® for the flashing of pipe penetrations which are obstructed by roof equipment and a standard Flasher cannot be used. Only available in Gray EPDM, 3/4″ to 10″ diameter.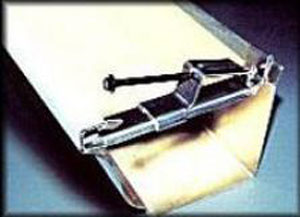 Your steel sided or roofed structure will need the proper gutters to ensure proper flow of rainwater. In addition to gutters, insist on the gutter hanger that installs more quickly and securely than traditional gutter attachment systems. Just Barns, Inc. can supply you with all of your gutter needs, as well as install them!
Gutters
Downspouts
Straps
Hangers
Elbows